WordPress covers up to 60% of the world's CMS (Content Management System) market, and it is not about to slow down any time soon, as more than 500 websites are still being built daily using the platform.
Statistics also show that WordPress.com earns more than 181 million unique views monthly, making it the fourth most viewed platform worldwide behind Google, Facebook, and Yahoo. If all these numbers mean something, it's that content marketing has definitely become one of the most effective techniques in digital marketing.
If you want your company to gain enough audience that would soon translate into leads, then WordPress is the tool to do it. For sure, you would want to know how it could help fuel your campaign to reach heights you never thought would be possible. But before all of that, let's talk about WordPress—what it is and where it fits in the content marketing process.
What is WordPress?
WordPress is one of the many CMS platforms on the Internet. A content management system is an application that aids in the production and management of digital content. With the help of an intuitive and efficient CMS, a company can create its own website, complete with all the necessary pages to establish a digital presence, and increase the scope of its audience.
Aside from WordPress, there are also several popular CMS alternatives you may choose from:
WordPress.Com vs WordPress.Org
If you are interested in choosing WordPress, mainly because it is still the top CMS platform today, you should be aware that it has two varieties, .com and .org.
WordPress.com is the commercial version and offers both free blog hosting and a version that requires an annual premium to get a few customisation options. The downside in letting WordPress host your website is that you would not get to enjoy the thousands of customised themes and plugins that can be beneficial for your page.
As a result, your WordPress page may look generic and boring compared to other company sites that use WordPress.org.
WordPress.org, meanwhile, is the open-source component of WordPress.com, and powers more than 60 million websites on the Internet. This is the meeting place of developers who create and test themes and plugins, and then release them to the public for consumption.
Because you're running a company that wants to get noticed, WordPress.org is the better choice. Because of that, this guide will focus on WordPress.org, so you can begin using the platform for your company website.
In the succeeding sections, we'll see how to set up your WordPress-powered website, make the necessary tweaks, and use it effectively for content marketing. Are you ready? Let's begin.
Overview
I. Optimise Your WordPress Configuration
II. WordPress Plugins for Content Marketing
A. Must-Haves
B. Nice-to-Haves
III. WordPress Blogging Best Practices
IV. Conclusion
I. Optimise Your WordPress Configuration
So what's next after you install WordPress and start a hosted blog or website? If your primary concern is content marketing for your business, then there are several things you need to do. The first is to set up WordPress SEO (search engine optimisation).
SEO is used for search engines like Google to recognise your website as a credible source of information regarding a particular topic (like furniture, business, or plumbing services) and then place your site on Google search results for relevant keywords. An SEO expert should know how this works, but for the meantime, you need to download and install an SEO plugin for WordPress (check out our recommendation below).
The next step in setting up your WordPress page is to integrate another feature: Google Analytics. This enables you to monitor the traffic that your site will get once you begin posting content. Some of the information you can get from Google Analytics includes the number of visitors, where they came from, and what they browsed on for your website. Fortunately, there are also several decent choices for WordPress plugins that display your site's Google Analytics.
It's now time to name your website or blog. Think of a relevant title and a short description of what your content is all about. This information not only helps your visitors know what kind of content to expect from your site, but also makes it easier for search engines to associate your site to a specific keyword or topic you want to rank for.
If you plan to build an audience, you should also consider enabling commenting on your blog. This lets your readers engage with you, which helps to establish your business as a thought leader in your niche further.
The next thing you need to setup is WordPress spam protection and security. You don't want bots and dummy accounts flooding your website and dropping malicious links that may jeopardise your relationship with your audience.
Those are just some of the most basic things you need to set up to make your WordPress site ready for content marketing strategies.
II. WordPress Plugins for Content Marketing
As more digital marketers recognise the importance of content in the success of any marketing campaign, developers within the WordPress community are also creating more plugins that cater to their users' marketing needs.
In this section, we list some of the most essential plugins you should have or 'must-haves,' as well as other recommendations or 'nice-to-haves.'
Must-Haves
Yoast SEO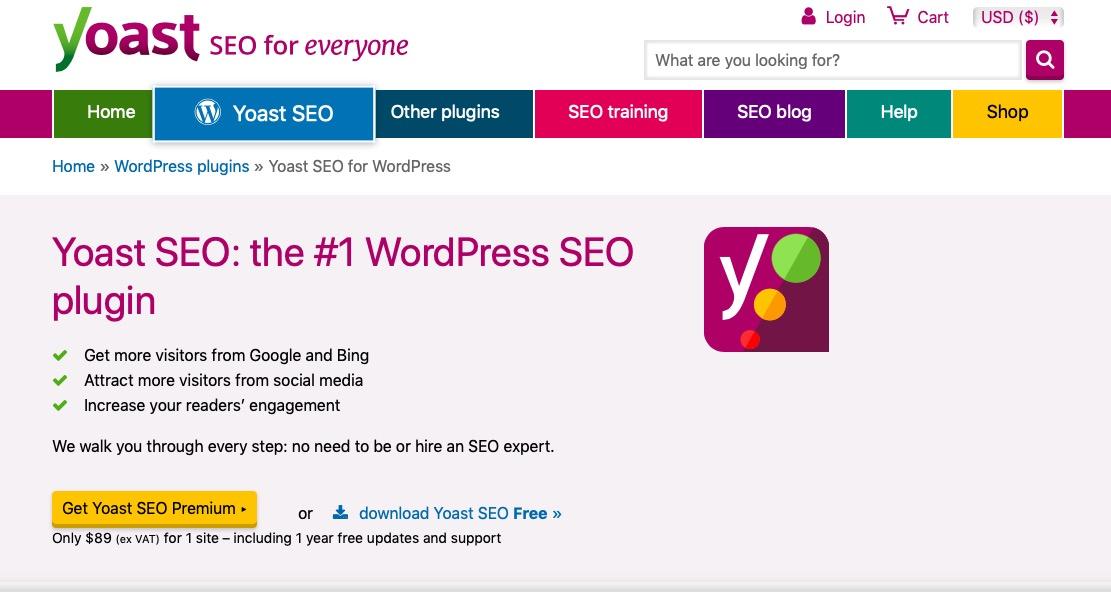 Yoast SEO is probably the most popular and downloaded SEO plugin for WordPress. It allows you to get the most out of your website's SEO through a bunch of different tools. This is a must-have because, without proper SEO, you can't expect visitors to reach you through search engines. With Yoast, you can identify whether there are problems with your content, meta tags, and others that may be affecting your rankings.
OptinMonster
Another plugin for your WordPress site is OptinMonster, which specialises in lead generation and traffic conversions. Using different unique signup forms, this plugin can capture email and boost your subscriptions. Just when you thought a page visitor is going to leave without doing anything, OptinMonster will make the difference to salvage leads.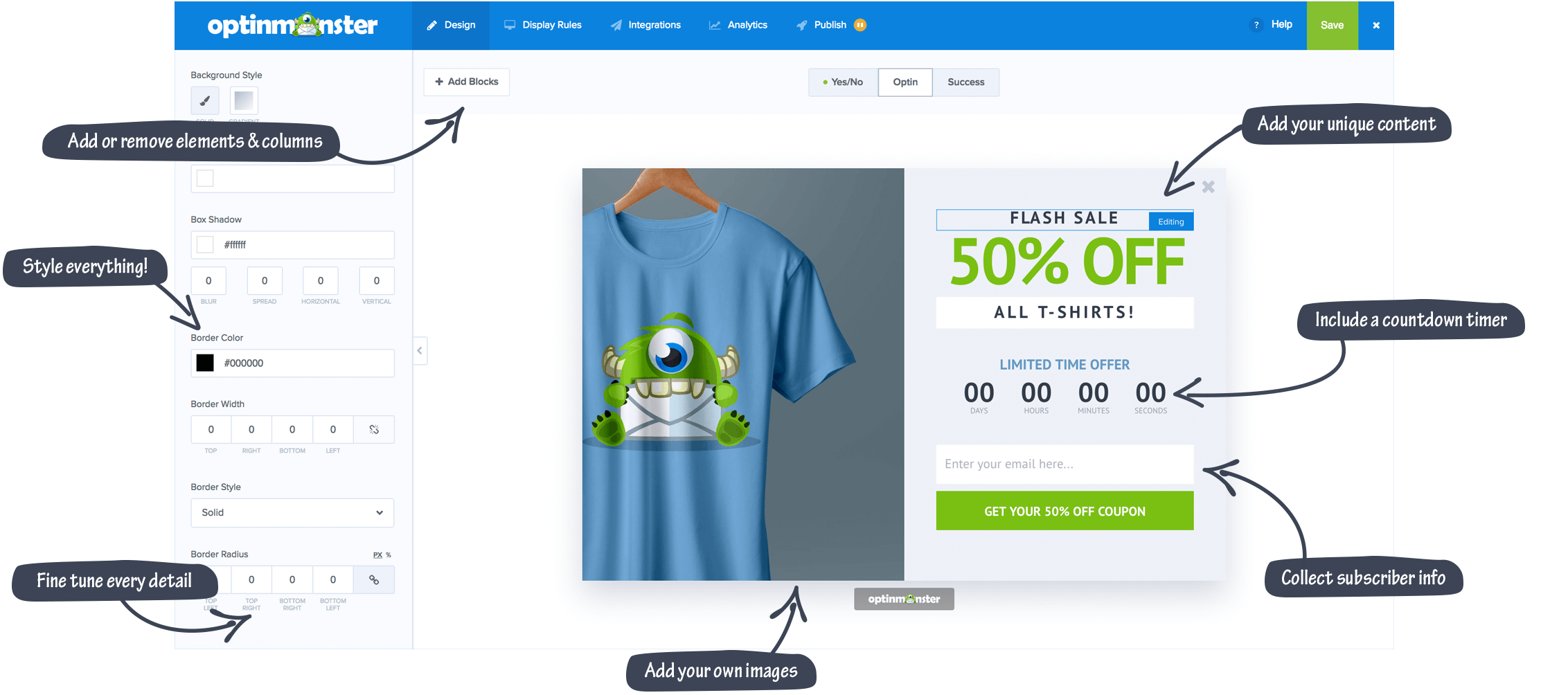 Revive Old Post
Revive Old Post is a WordPress plugin that shares your old and new posts on different social media channels, such as Facebook, LinkedIn, and Twitter. You will have full control which posts you want to share, and when they can be shared. The goal is to expand your audience as much as possible for each post on your site, whether old or new. As a result, expect your social presence to grow as more people on social media recognise your brand.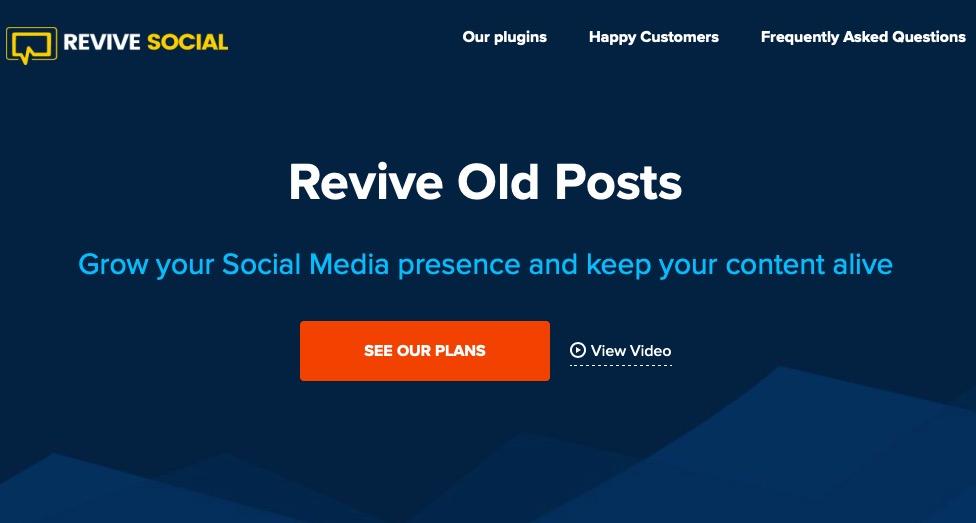 Title Experiments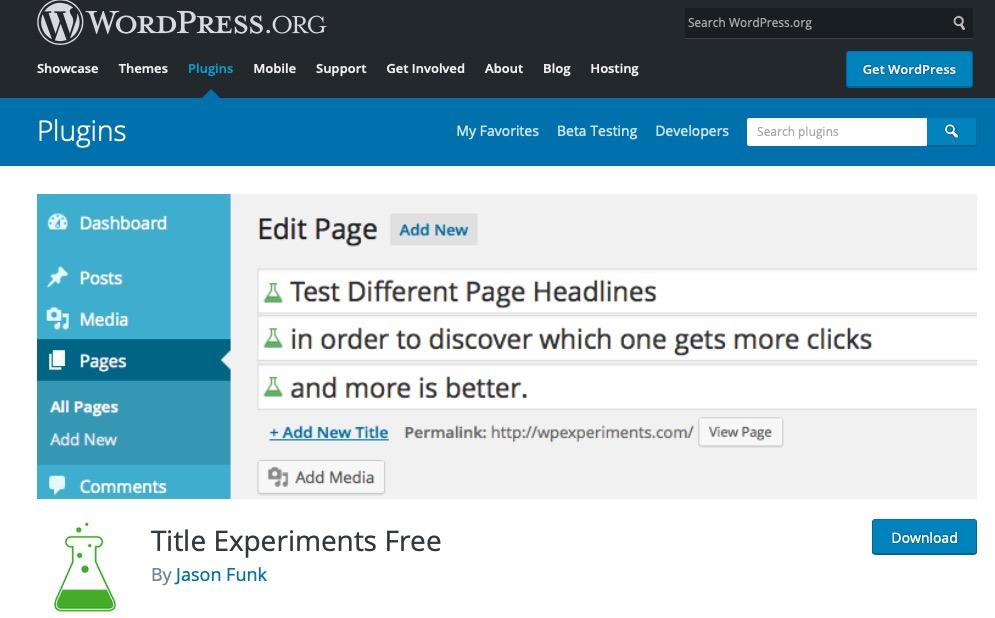 Headlines are crucial for any post. Just because your title contains the keyword, doesn't mean it's a great one. Always make sure that it piques interest so that a visitor will click on it. But, if you're having trouble with headlines, check out this plugin. As its name suggests, Title Experiments does just that: experiment on titles. It allows you to explore different variations of titles for posts and pages, and then identify later which one gets more views or impressions.
Smush
Smush is an award-winning WordPress plugin that takes care of image compression, optimisation, and other image-related needs. This plugin allows you to compress images to save data without sacrificing its quality. This is extremely important in web pages to reduce loading times. It also boasts quick, one-click optimisation and resizing for images, depending on your needs. Smush also processes JPEG, PNG, and GIF files, so you don't have to spend so much time making your pictures right.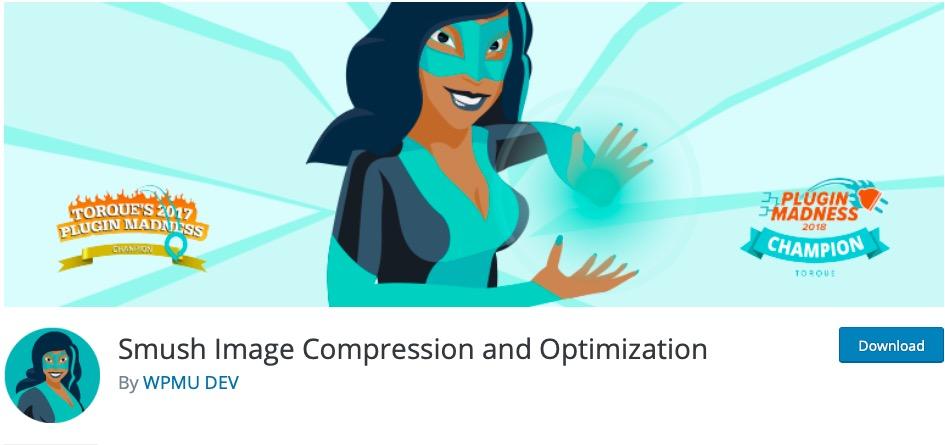 Gravity Forms
Gravity Forms is a popular form builder that has already been proven and tested by some third-party applications and services such as PayPal, MailChimp, and FreshBooks. While this plugin has a one-time payment of $59, it will undoubtedly be worth it knowing your forms are all tested for maximised conversions.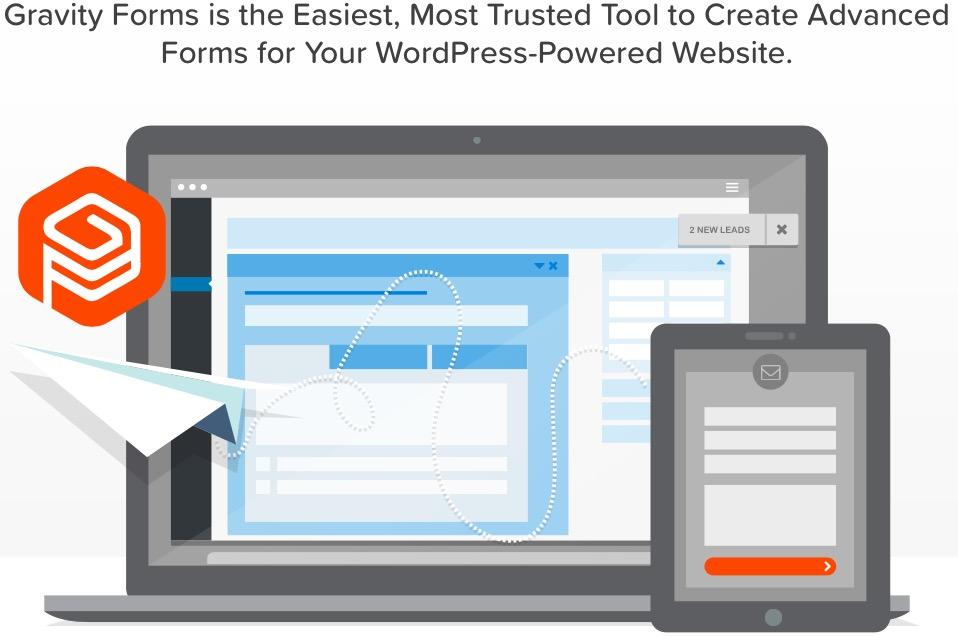 Nice-To-Haves
Thirsty Affiliates
One way to earn money through blog posts and other forms of content is by using affiliate links. If you plan on doing just that, you may want to try Thirsty Affiliates, a plugin that manages those links. It can help you oversee affiliate links, cloak and uncloak links, and monitor which are getting the highest revenue. You can also set up particular keywords and the affiliate links that go with them, so you don't have to put them every time manually.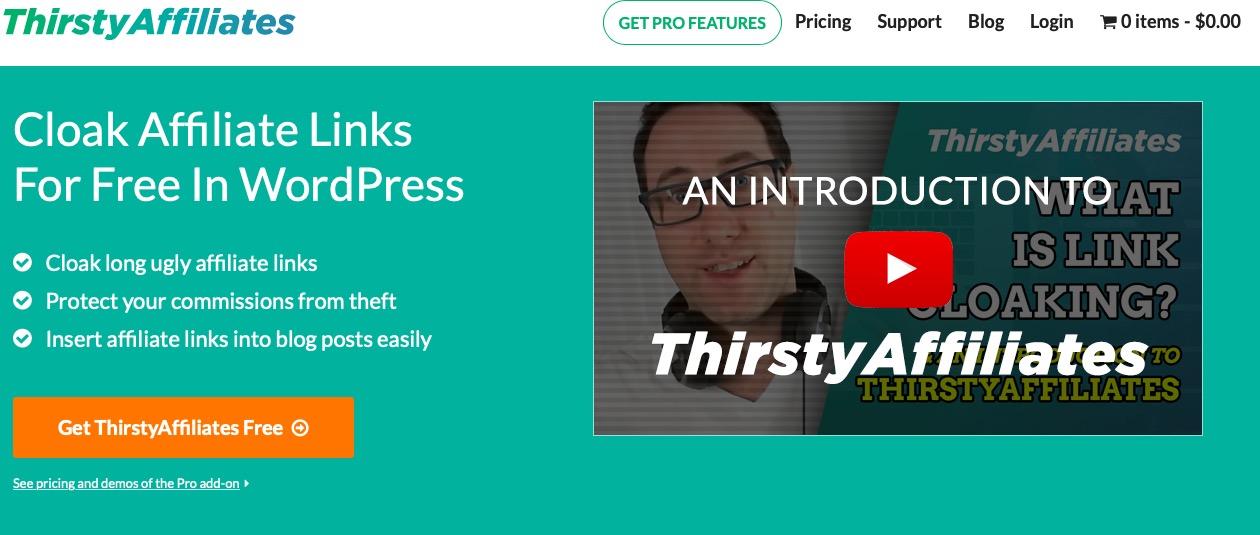 Inline Related Posts
Many WordPress plugins include related articles in every post, allowing the visitor to spend more time in the website. However, in some long-form articles, readers have to reach the end before they get to see the related posts. What Inline Related Posts does is display related posts within the article, which makes it more likely for the reader to click on them.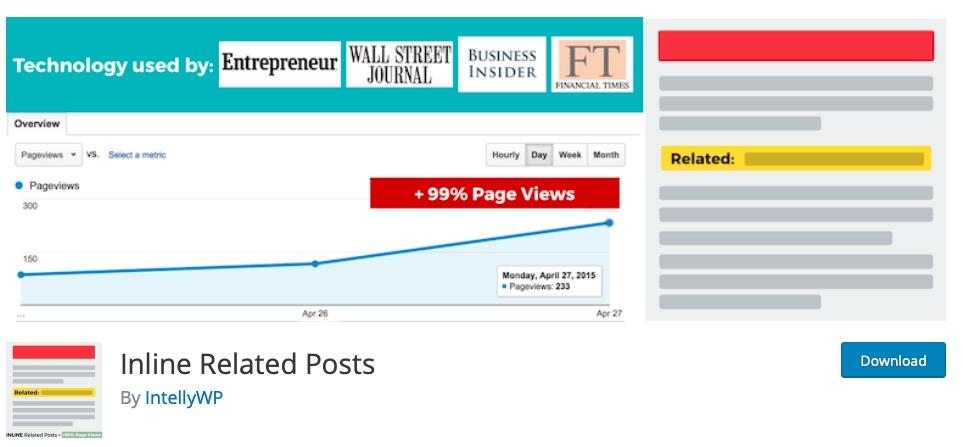 Google XMP Sitemaps
No matter how good your content is, your target audience may have trouble finding it if they don't see it in Google search results. In addition, Google XML Sitemaps can help your site be indexed by leading search engines. Whenever you create a post, this plugin will immediately notify the search engines, and in return, crawl the site. As a result, it will be ready to appear in search results for relevant keywords.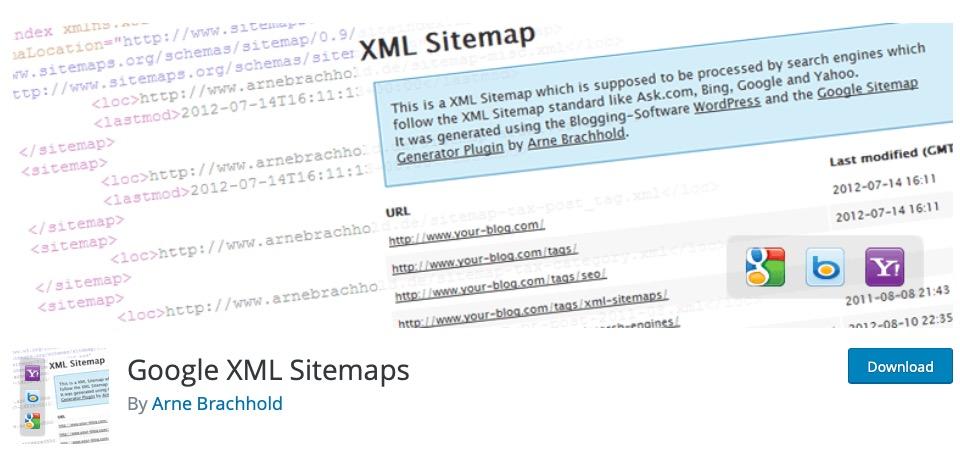 Broken Link Checker
Having broken links on your website is not good both for SEO and visitor feedback. Thankfully, this WordPress plugin will help you look for broken links. Aside from notifying you regarding links that need fixing, it can also instruct search engines not to index pages on your site that have them. Broken Link Checker also boasts features that will allow you to fix these issues without checking every article or page.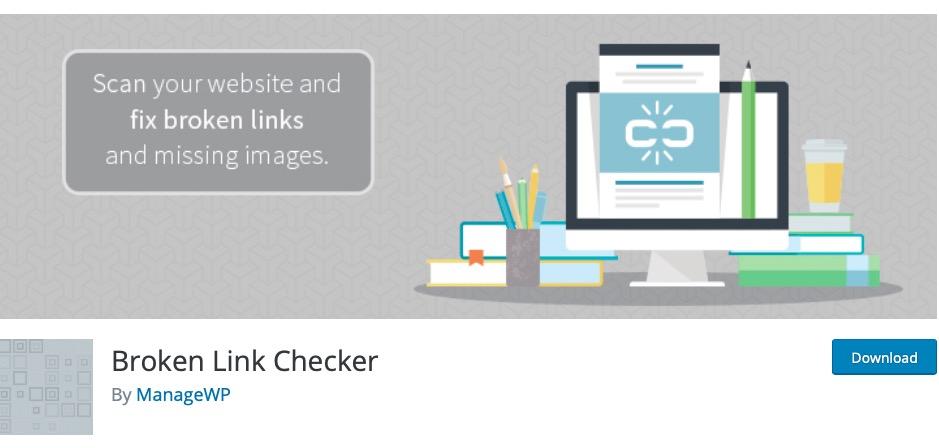 Super Socializer
Visitors leaving comments on your posts prove that people can view and read it. That is why it is essential to make commenting easier for your visitors. Super Socializer does just that, as it integrates social logins for commenters. They don't need to type anything aside from their comments. Once they click the social login button, you will be able to store their email details for future correspondence. This WordPress plugin supports Social Share for more than 100 social networking sites.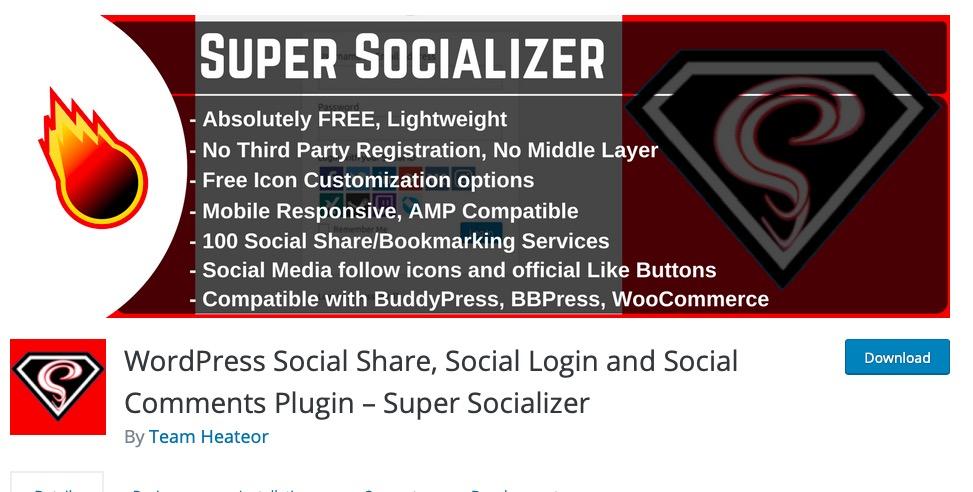 III. WordPress Blogging Best Practices
Now that you have the essentials as far as WordPress setup and plugins are concerned, we now go to the most crucial aspect of content marketing: the content itself. Producing unique and potentially viral content is not enough if your goal is to get noticed by Google. You need an SEO strategy that can help you churn out not just unique, but also optimised content.
Here are some ways on how you can better optimise your content for search engine indexing:
Place Limits on Plugin Use
WordPress plugins indeed make life easier for many companies and bloggers. That's because they do things that are otherwise difficult to do for non-developers. However, remember not to fall into the trap of overdoing it. Plugins require bandwidth to run, and if there are too many in a single page, it may cause lags and other issues on your website.
Note that Google also considers loading times before indexing certain pages. That's why it is important to pick and install plugins that you really think are essential for your website. If you think you won't need a specific plugin anytime soon, just uninstall it to keep your website snappy.
Time and again, bloggers and marketers alike have asked themselves: "How often should I post?" If you have the same question, the answer really depends on your content.
On one hand, if your content has something to do with the latest trends, breaking news, innovations, and other things similar, then you may want to post several times a day. Doing this will establish your blog as a reliable and timely source of information. If you're writing several times a day, make sure to keep your articles short and concise.
On the other, if you can consider your content as evergreen (or topics that don't change for months or years) then posting articles on a weekly or bi-monthly basis can work for you. In this kind of schedule, it will be wise to create long-form articles that can keep the reader engrossed and excited to return the following week for more.
Getting comments in your article means your content is being read, and that's good news. Because of this, make sure to reply to comments, whether they contain questions, praises, or criticisms. Responding to comments is a great way to show your readers that you value what they have to say.
In addition, it is through such interactions that you earn the trust of your readers. Trust is crucial to building a brand, and so you have to be ready to pay the price just to earn it.
Back in the early days of SEO, some bloggers found that spamming keywords on their site allowed them to be crawled by Google easier. Well, things have changed; and that's not the case anymore. If you want your content or page to get indexed, then you have to do it the hard way—by creating unique, high-quality content that gives value to your target market, and continuously iterating and optimising your strategies through the use of analytics and tracking tools.
Conclusion
WordPress is one of the most influential developments in the Internet these past two decades. Through the years, it has evolved from a simple blogging channel to an open-source platform that caters to millions of websites today.
Because of this wide adoption, expect WordPress to further improve its platform with help from its vast community of developers. Whether you have a startup or established business, it is high time to use WordPress features to your advantage.
Content marketing is also slowly changing the digital marketing landscape, and you had better jump on the wagon if you don't want to be left behind. By partnering your content marketing efforts with WordPress features, you can launch an effective digital marketing strategy that not only results in leads but also brand awareness and customer loyalty.
As discussed earlier, setting up a WordPress-powered site is not difficult, as long as you know where to look for answers. If you think you still do not have a clue what to do and where to start, the WordPress site is pretty straightforward in providing instructions, tips and other insights.
Another option is to look for experienced and expert digital marketers that can guide you through the entire process, one step at a time. Our specialists here at SEO UK are knowledgable in WordPress and other content marketing platforms, so they are ready to cater to clients of different industries, whatever CMS they choose to use.